Service Specials
Windshield Wipers $5 off
*Can not combine with any other offers. See dealer for details
Hendrick Kia of Cary
90 MacKenan Drive, Cary, NC
Service: (833) 756-7614
Windshield Wipers $5 off
Spend & Save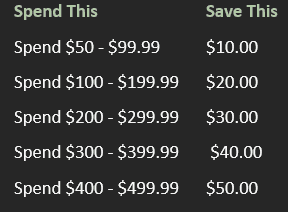 *Can not combine with any other offers. See dealer for details
Hendrick Kia of Cary
90 MacKenan Drive, Cary, NC
Service: (833) 756-7614
Spend & Save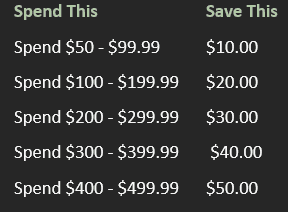 *Can not combine with any other offers. See dealer for details
Oil Change $10 Off
*Can not combine with any other offers. See dealer for details
Hendrick Kia of Cary
90 MacKenan Drive, Cary, NC
Service: (833) 756-7614
Oil Change $10 Off
*Can not combine with any other offers. See dealer for details
Fluid Services $10 Off
*Can not combine with any other offers. See dealer for details
Hendrick Kia of Cary
90 MacKenan Drive, Cary, NC
Service: (833) 756-7614
Fluid Services $10 Off
*Can not combine with any other offers. See dealer for details
Cabin & Air Filter Replacement $10 Off
*Can not combine with any other offers. See dealer for details
Hendrick Kia of Cary
90 MacKenan Drive, Cary, NC
Service: (833) 756-7614
Cabin & Air Filter Replacement $10 Off
*Can not combine with any other offers. See dealer for details
Brake Pad Replacement $20 off Each Axle
*Can not combine with any other offers. See dealer for details
Hendrick Kia of Cary
90 MacKenan Drive, Cary, NC
Service: (833) 756-7614
Brake Pad Replacement $20 off Each Axle
*Can not combine with any other offers. See dealer for details
Alignment with a Tire Replacement $20 Off
*Can not combine with any other offers. See dealer for details
Hendrick Kia of Cary
90 MacKenan Drive, Cary, NC
Service: (833) 756-7614
Alignment with a Tire Replacement $20 Off
*Can not combine with any other offers. See dealer for details
15% off service on KIAs 9+ years old
*Offer includes any one service with maximum discount $200. Can not combine with any other offers. See dealer for details
Hendrick Kia of Cary
90 MacKenan Drive, Cary, NC
Service: (833) 756-7614
15% off service on KIAs 9+ years old
*Offer includes any one service with maximum discount $200. Can not combine with any other offers. See dealer for details
10% off Service on KIAs 5-8 Years Old
*Offer includes any one service with maximum discount $200. Can not combine with any other offers. See dealer for details
Hendrick Kia of Cary
90 MacKenan Drive, Cary, NC
Service: (833) 756-7614
10% off Service on KIAs 5-8 Years Old
*Offer includes any one service with maximum discount $200. Can not combine with any other offers. See dealer for details
Explore Our Kia Service Specials Online
Is your new or pre-owned Kia vehicle due for routine service or maintenance? Kia drivers in Raleigh can rely on the service department at Hendrick Kia of Cary to get back on the road in no time. Our ongoing Kia service specials and coupons make it easy for you to get regular car maintenance at an excellent price. Be sure to check in frequently to find a Kia oil change coupon, tire rebates, Kia coupons for repairs, and much more to get the most out of every service visit.
Get the Most from Our Kia Coupons!
If you drive regularly in Durham, then you know the importance of regular vehicle maintenance. Maintenance can be expensive, but Hendrick Kia of Cary service doesn't have to be. When you take advantage of our Kia service specials and coupons, you get quality service for a great rate. Whether it's Kia oil service or vehicle repair, you should look forward to every service trip.
Why is Regular Vehicle Maintenance Important?
Without regular maintenance, your vehicle can sustain serious damage over time, which could end up costing a significant amount in repairs. Here are some reasons why you should take your vehicle in regularly, even if you don't think there is anything wrong:
Safety: First and foremost, keeping up with your car's service needs will ensure it is safe to drive. Even simple maintenance tasks like an oil change can lead to serious issues if ignored for too long. Use our Kia oil change coupons to make sure your car stays safe on the Apex roads.
Performance: Properly maintaining your vehicle throughout your years of ownership will help keep your vehicle running like new. Through regular Kia oil services and vehicle maintenance, you can get better gas mileage and a longer lifespan on your car!
Protect Your Investment: Whether it's new or used, your vehicle is an investment. Sticking to your regular maintenance schedule will not only save you money on repairs, but it will also earn you a better offer in the future if you ever choose to sell your vehicle.
Why Choose Hendrick Kia of Cary for Kia Service?
Whether you need an oil change or new tires for your Kia vehicle, you can be sure to get quality service the first time. Our service technicians have the expertise and experience to ensure your car gets the right diagnosis and treatment to get it back on the road. If you prefer to work on your vehicle yourself or need parts for a DIY project, then you can easily order parts when you visit us online. To access quality Kia oil services and tire rotations, schedule a service appointment with Hendrick Kia of Cary. We can walk you through the process of how to apply our Kia oil change coupons and keep you updated on all our rotating specials.
Schedule Service with Hendrick Kia of Cary Today
Don't put off your service appointment any longer! You can contact us to get an estimate on costs, schedule an appointment, or learn how to apply our Kia oil change coupons. For other questions on car maintenance or anything else on Kia service specials, let us be your go-to dealer in Cary for your Kia!